Good morning!  I hope you had a Happy Easter and were able to enjoy the blessed holiday with family and friends.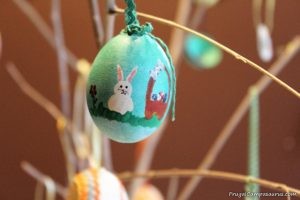 Our Easter tree is a great reminder of family.  Many of the decorated eggs were gifted to us from my mother-in-law, and over the years the kids have helped me set it up.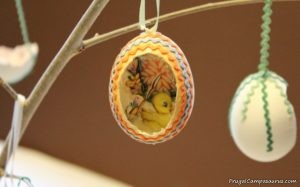 They have also helped decorate new eggs. I'm glad, because sometimes the branches don't get balanced in the vase and the tree falls over.  Thankfully, we have only lost a few eggs.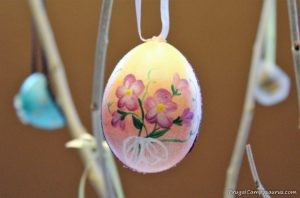 I like it that some years the branches of the Easter Egg tree bud and remind us that spring will arrive soon.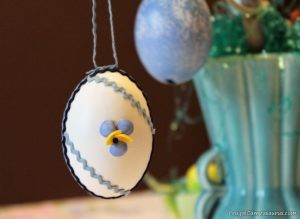 I am anxious for spring, gardening and camping weather, even though I enjoy the pretty, cold sunrises in the winter.
The pale winter sunrises can be very pretty.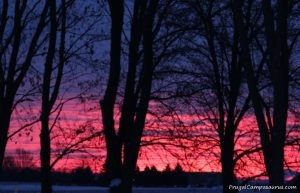 Other times, they are a bright, colorful gift- though it can be too cold to leave the porch for a picture without trees.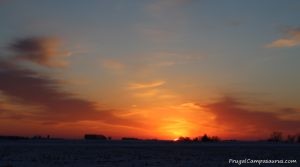 While we had a wonderful holiday weekend, I am sad to say that I didn't finish a project for my March Christmas Challenge.   I definitely  need this Year Round Challenge to help motivate me to finish Christmas projects before Christmas actually gets here, I just need to remember how happy I was this Christmas to use the wrapping paper I made last summer!
Happy Easter!
Happy Camping
Frugal Campasaurus