Good morning! I'm so excited to share our Yellowstone adventure with you! We camp a lot locally, but don't go on long vacations often. Our last big vacation was to the North Shore in 2015, so the Yellowstone vacation was very exciting!
Only the husband had visited Yellowstone before (in upper elementary school) so everything was new and I took lots of pictures. I promise I won't share all 1,211 pictures (my number after deleting blurry, bad or doubles!), but there are so many fun pictures to share!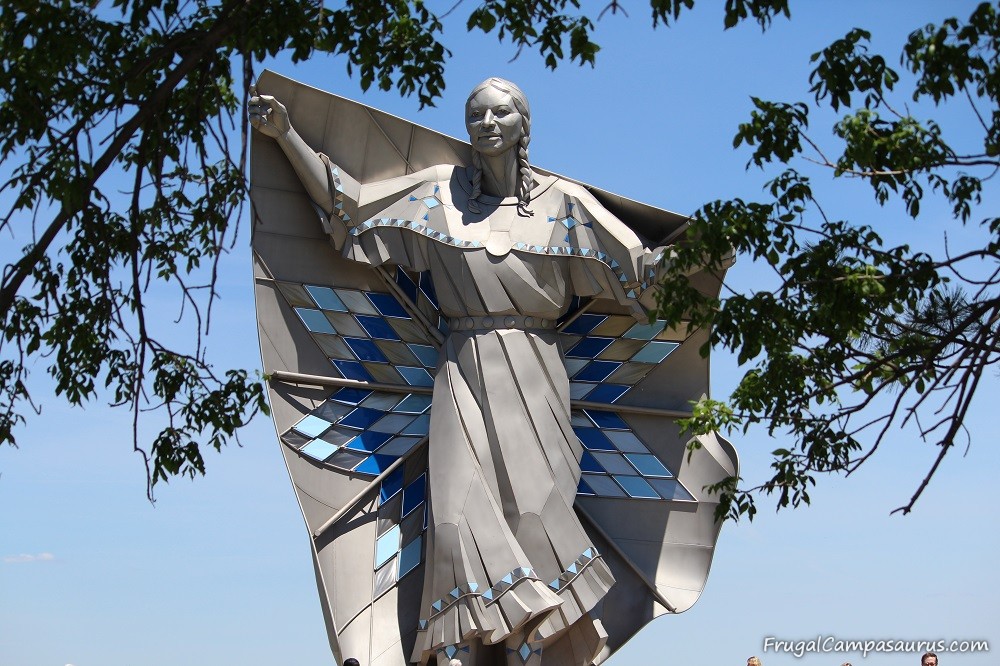 Since we had 15 days for vacation, we were able to take our time driving the camper out to Yellowstone.
We planned a few fun stops on the way out and a short stay at the Black Hills of South Dakota on the way home.
Driving the camper for only 3-6 hours each day made the husband happier than long driving days, which was great since he was the only driver for our 3,400 mile vacation.
Flexible with Options
Even though I usually enjoy planning, being flexible and having options is great for camping and important for some vacations. It was definitely important for this vacation- we kept changing our plans!
Before we left, the husband mapped out the route with options for camping each night. On the way to Yellowstone, we had a few places where we wanted to stay (if it worked) but could not reserve: Badlands and Devil's Tower.
Buffalo Gap National Grassland has free dispersed camping with a view of the Badlands and Belle Fourche River Campground, at Devil's Tower National Monument, is first come/first serve camping.
Since Buffalo Gap/Badlands camping was about a 9-10 hour drive, we changed plans and left a day early! Actually, half a day early- we left after lunch since I had scheduled a haircut! With the change, our first day was only a 3 hour drive, but it made the next day's drive only 6 hours.
We had camping options for the 1st night. The husband picked 3 towns along Interstate 90 that were within an hour of each other and had campgrounds. We could stop or keep driving, depending on how full the campground was or how driving was going.
We stayed at Adrian Municipal Campground in Adrian, Minnesota. The town was right off the interstate, so there was a little road noise at the campground, but it was easy to drive to. On a Wednesday night it was about empty, so we got a full hook up, drive through site for $30.
We wanted to be able to empty the tanks and partially fill with water before we went to Buffalo Gap dispersed camping.
The Adrian campground was nice, lots of grass and trees, clean bathrooms and showers and over 100 sights, some with 50 amps and cable. The circle layout was new to me though- it was almost like a wagon wheel with spokes. How fun!
Billboard Options
There are many small towns and fun things to see in South Dakota, and we greatly enjoyed our previous 2 vacations to Mount Rushmore/Black Hills. But this was our 4th drive across South Dakota on Interstate 90 and we were headed to Yellowstone with just a few stops.
Other years, we have enjoyed the Corn Palace, Chamberlain rest area and Wall Drug.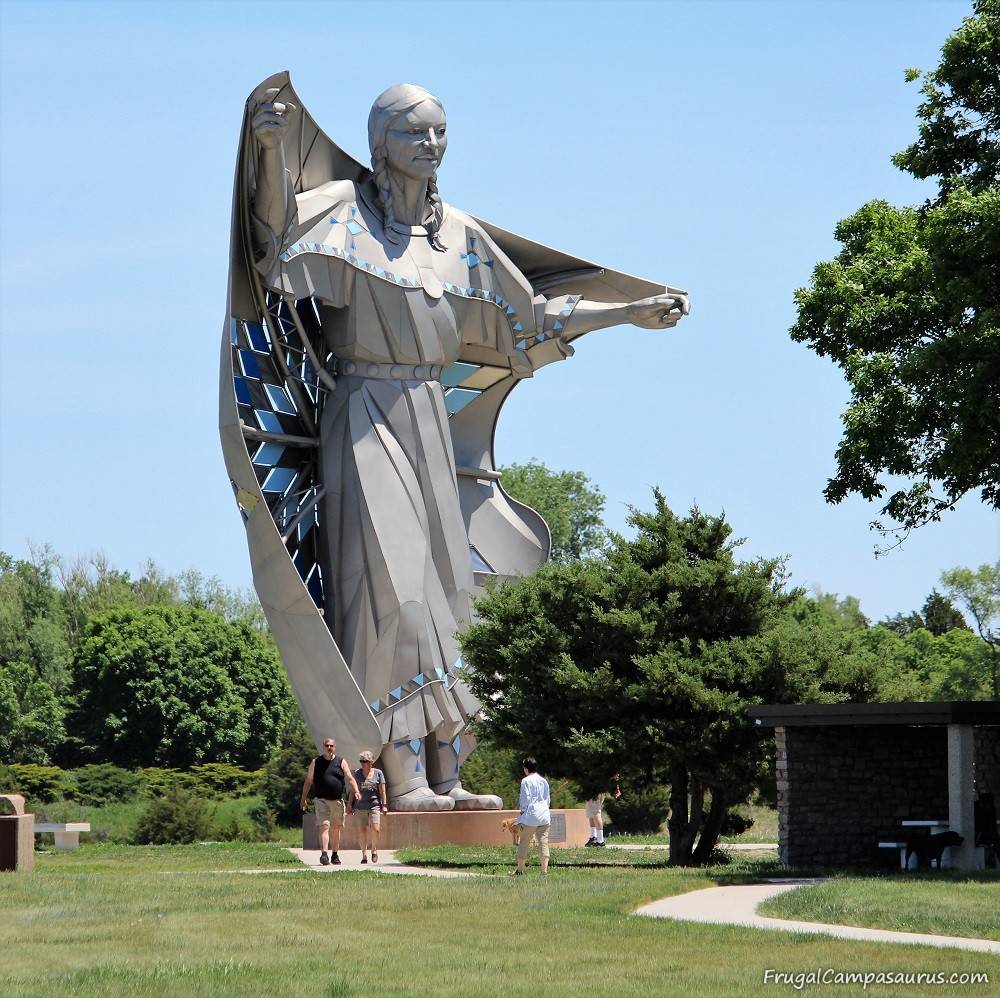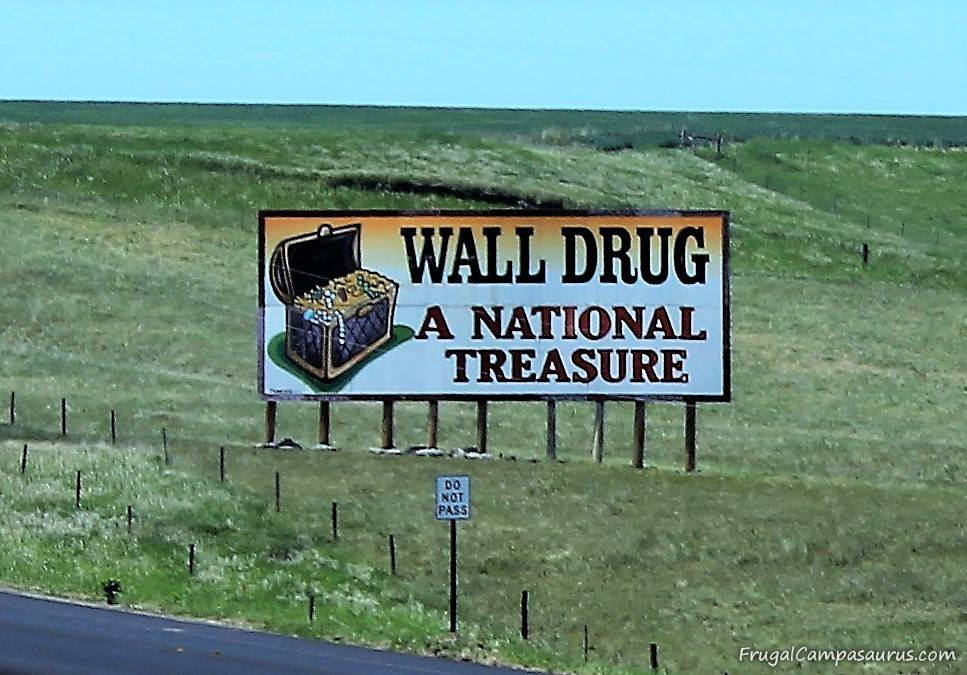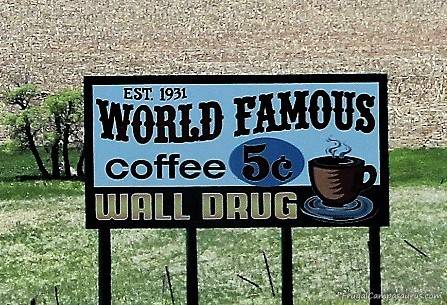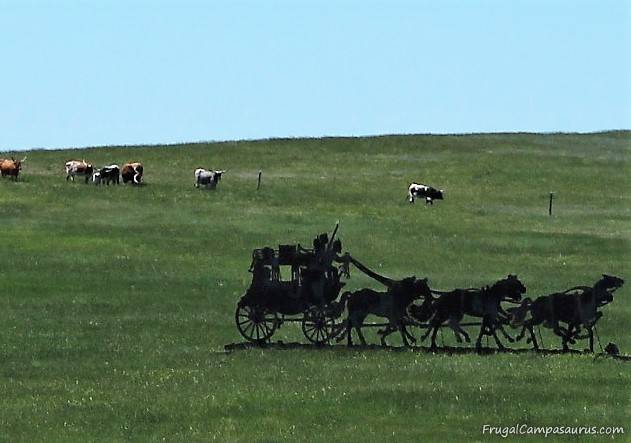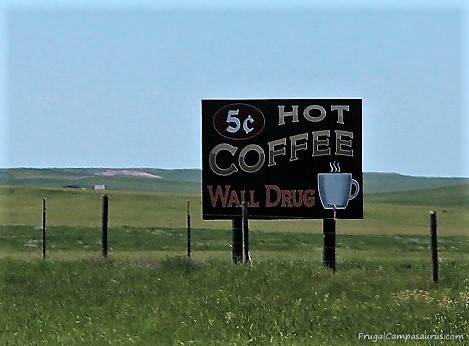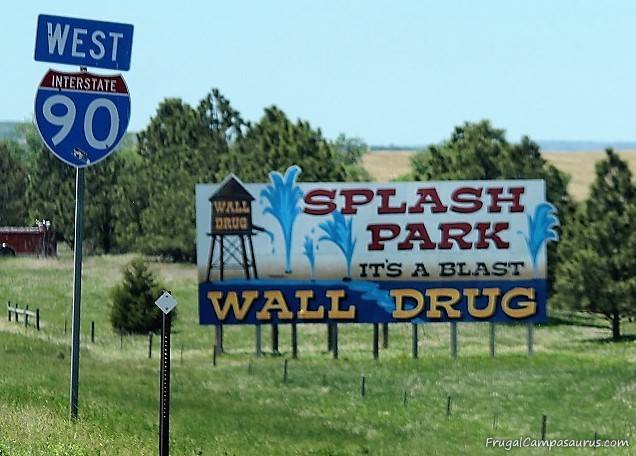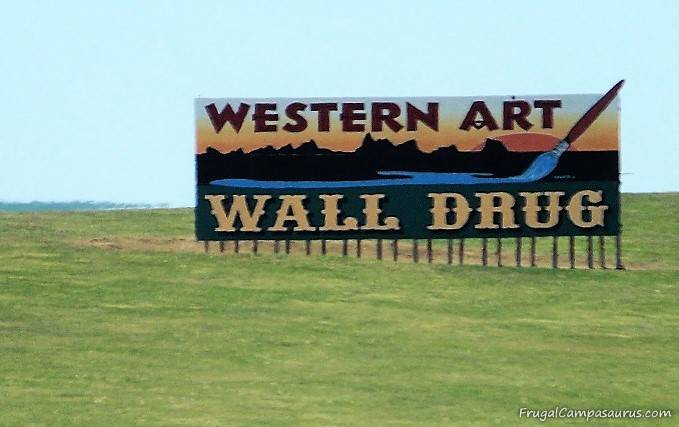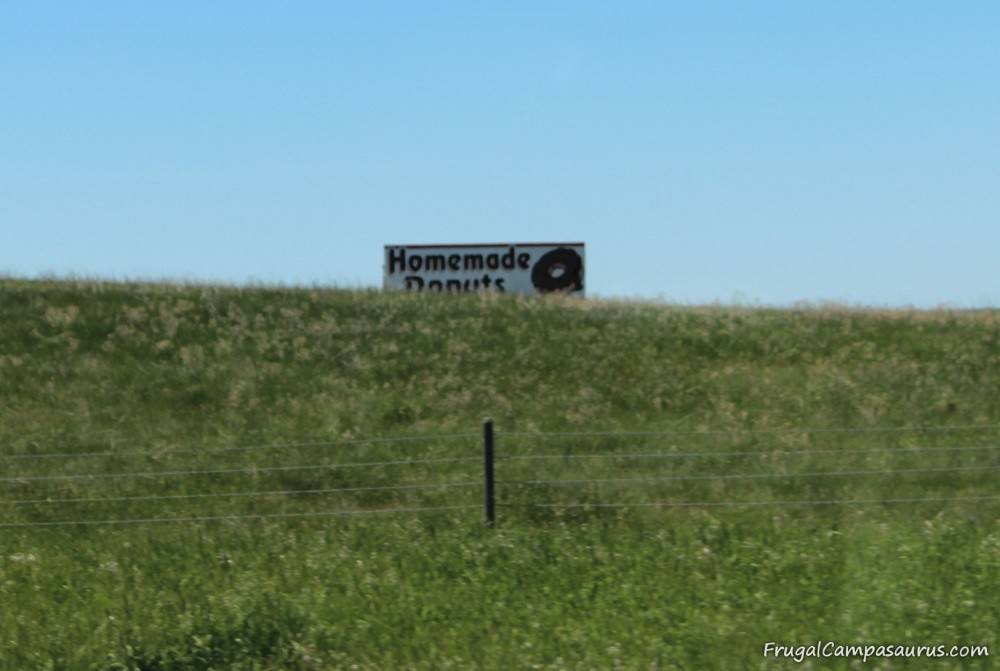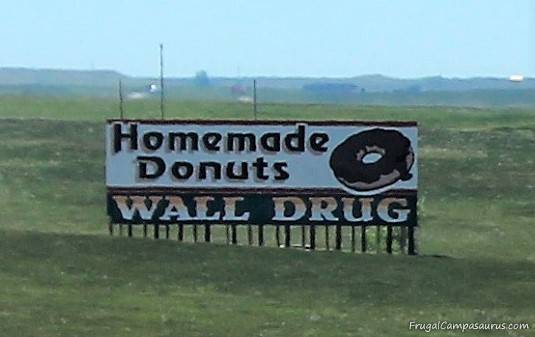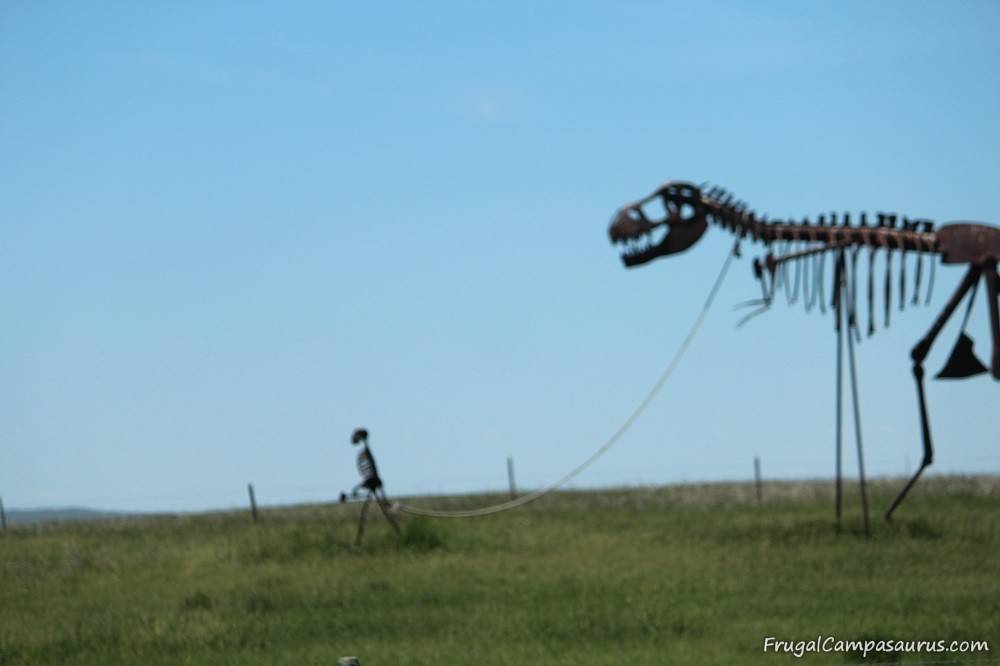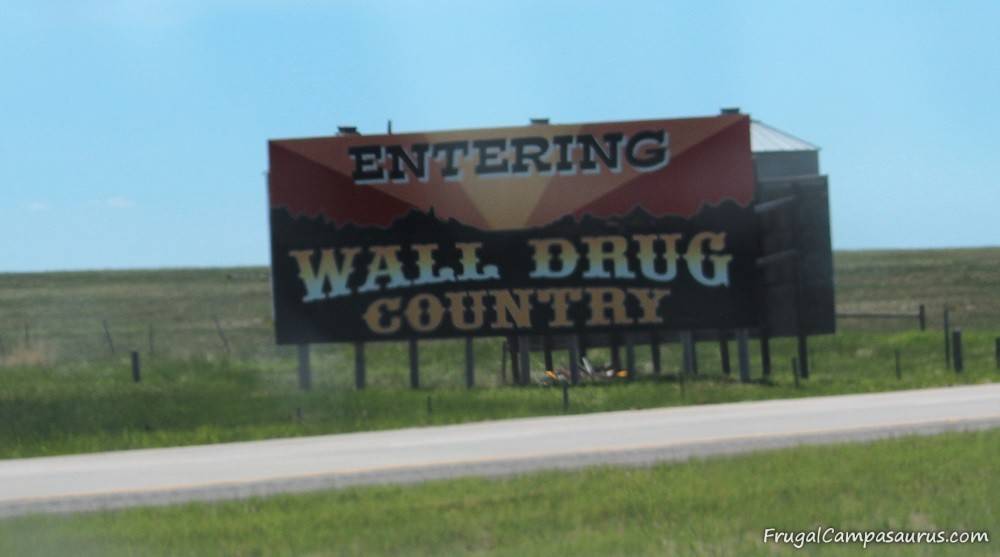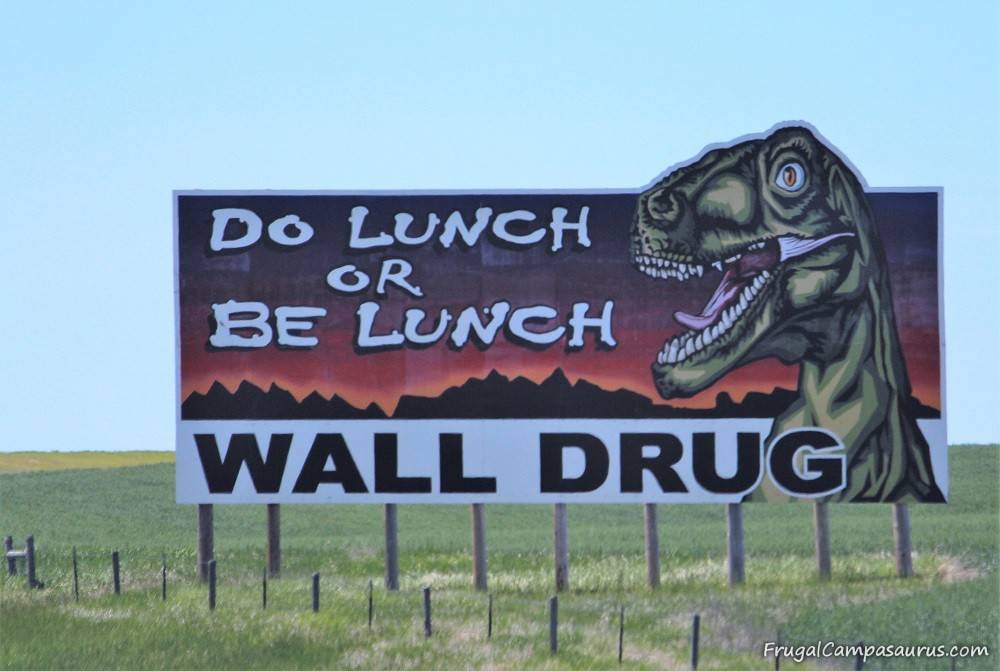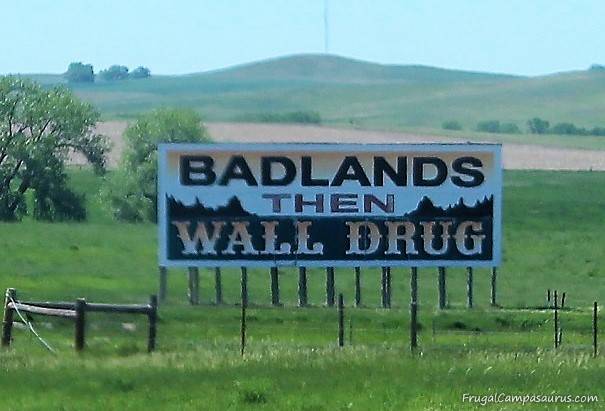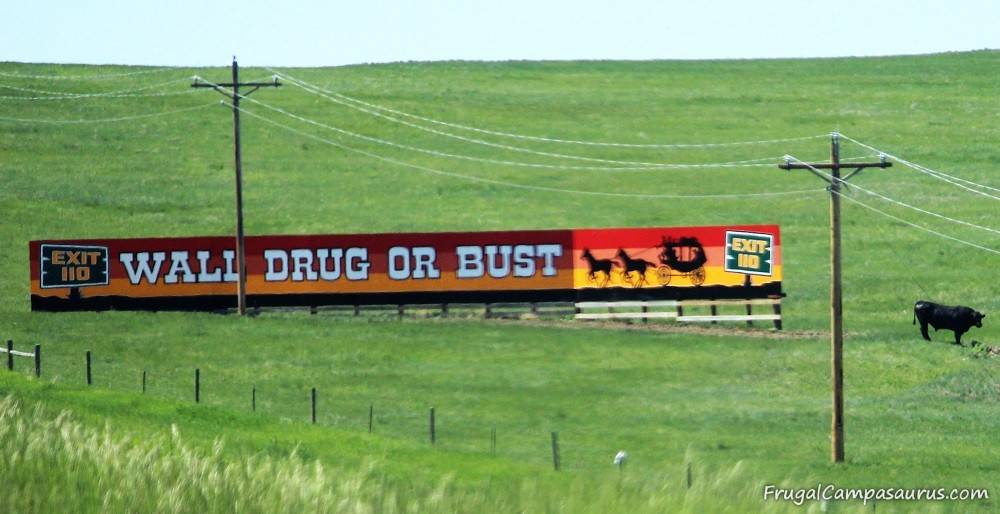 202106030224PMIMG_9860 (2)
202106030248PMIMG_9871 (2)
202106030326PMIMG_9882 (2)
202106030416PMIMG_9897 (2)
202106030234PMIMG_9864 (2)
202106030329PMIMG_9886 (2)
202106030328PMIMG_9885 (2)
202106030305PMIMG_9875 (2)
202106030408PMIMG_9890 (2)
202106030418PMIMG_9898 (2)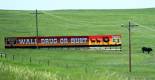 The Chamberlain rest area is a great place for lunch or a quick break from driving. It has a pretty view of the Missouri river valley and a nice museum area with a replica of a Lewis and Clark keel boat. I remember the view and the boat from our 1st South Dakota vacation in 2002! It's neat to see the actual boat size, 55 feet, especially for children. Now, they have the 50 foot tall Dignity statue- with the blue diamond quilt pattern, she is beautiful. I'm glad we stopped there for lunch.
This year, I decided to enjoy the many Wall Drug billboards on I90. There are soooo many different Wall Drug billboards-different sizes, designs, sayings and even different distances from the road.
I thought it was fun to take as many billboard pictures as I could. Of course, we were in the truck on the interstate going 65 miles per hour. Amazingly, many of the pictures turned out, many did not, and some were not even for Wall Drug.
But it was fun trying to spot them and then quickly take a picture. I'm not sure my family thought it was as fun-especially when I kept saying-
'Look! Is that a Wall Drug billboard?'
After an hour, they quit listening to me. But with something to watch for, it made the long, hot drive to the Badlands go faster.
Flexible, due to Heat
After reading and watching so much about the dispersed camping at Buffalo Gap National Grassland, I had really wanted to stay 2 nights. It is free camping, without any hook ups- no electricity, no water, no sewer, sometimes no passable road if it is rainy and wet. We did notice gravel in parts of the road, so that would help.
We were prepared though and had other, nearby campground options and their phone numbers written down.
Our options are usually written, because I'm never sure we will get a signal. Even 15 miles from home, we don't get a signal because a park is in a valley.
We thought we would need the options in case rain made the dispersed campground roads messy.
We did not originally think about heat. For us, the heat lasted 5 days then we drove out of it and into 70 degree weather at Yellowstone.
But the heat did change our plans. Thankfully we could be flexible and still enjoy the drive out.
While we enjoyed exploring the Badlands and camping at Buffalo Gap, being flexible meant not much hiking in the heat and only staying 1 night. It was a fun though- every place I've read is right, the view of the Badlands is amazing!
The Nomad View dispersed camping area at Buffalo Gap National Grasslands is easy to find. We went south from Wall, on Highway 240.
After 6-7 miles, we entered at the second entrance, near the 2 cell phone towers. The road seemed a bit rough and steep in some areas, but the husband went slow so it was fine. There is no longer a gate that you need to shut, they have installed an in-ground cattle guard so the cattle can't escape.
Later, we drove to the first entrance, it was a much longer road with a steeper hill partway in, I'm so glad we used the second entrance.
Once we were in the dispersed camping area, at the T in the dirt road we turned left. It is a longer road with more camping choices.
If you turn right, there are also many camping spots with great (some say better?) views and a loop to help turn around.
Along the road, you can see spots where people have camped. Some spots were length-ways along the edge, some backed-in, some level, some not, some across the road in the grass. There were many campers, but also many open choices when we got there mid-afternoon.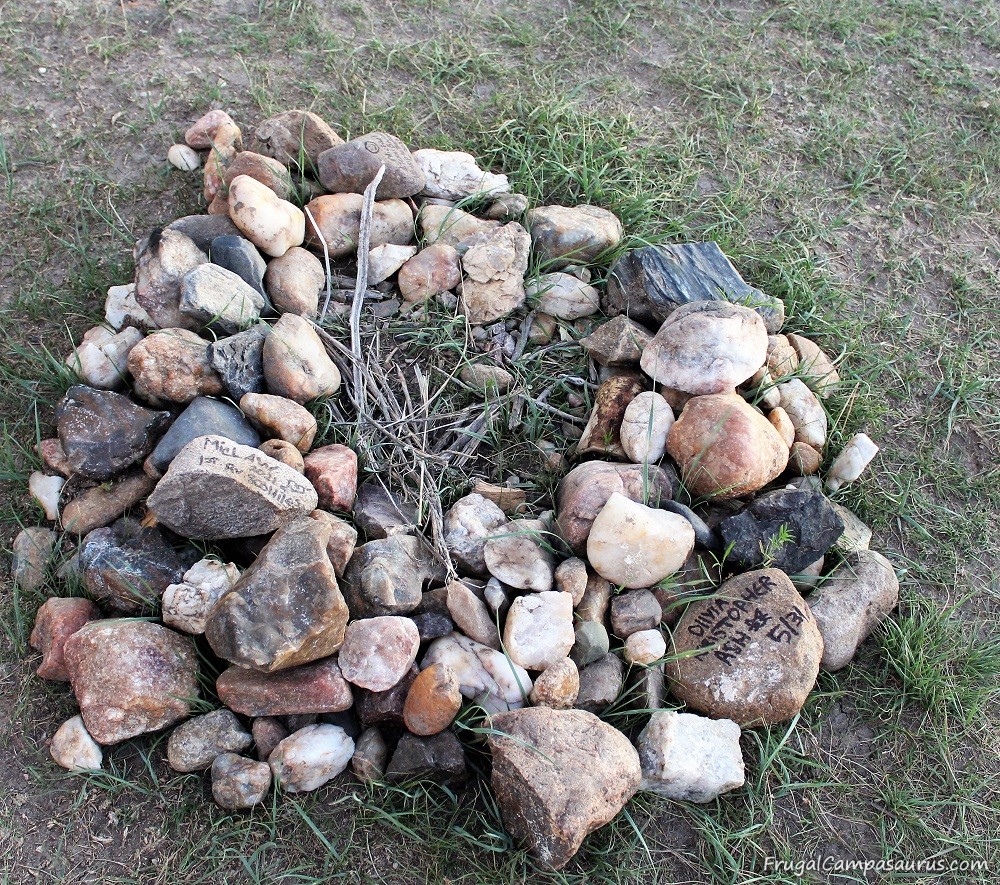 We found a fairly level spot along the edge with a cute, rock campfire ring. The rocks were beautiful and some were wrote on! How fun!
It was too hot for a fire, but we found a sparkly yellow rock and wrote 'Yellowstone vacation 2021' before placing it in the ring.
It was great being with in 5 minutes of the Badlands National Park west entrance. We drove the Loop Road, and there were bison at the entrance! Of course, we would see lots of bison on our vacation! Because of the heat though, most of our tour of the Badlands was driving in the air conditioned truck.
Badlands Hiking Options- Remember Binoculars!
The youngest really wanted to hike in the Badlands, but the sunny, 90 plus degree weather made me worried, so do rattlesnakes.
Saddle Pass Trail made us both happy. I liked the early evening shade and that it was a short .7 mile trail that connected to 2 other trails. The youngest loved that it was steep and a moderate difficulty.
The trail is just a short walk from the small parking lot. Right before the trail starts is a flat area with a view of the rocky hills and a few different paths.
Other families were there, sitting in the sandy grass, also watching teenagers scramble, climb and explore the rocky trails and hills. They borrowed our binoculars, because even though we could see the kids, they were happily high up on the hills. I was soooo glad the kids were able to enjoy a hike in the Badlands, even with the sun and the heat.
After finishing the Badlands drive and a late, easy supper of cheddarwurst, we relaxed by the camper. What a beautiful view! We even heard wild coyotes in the Badlands valley.
It was warm-hot in the camper, but since it was so quiet, we didn't run the generator. No one else had a generator going and we didn't want to be bad, noisy neighbors.
Late in the evening, a breeze came up and cooled the camper, making it very comfortable for sleeping.
Since we had heard about strong winds at Buffalo Gap/Badlands dispersed camping , we left the awning in. The wind was nice and breezy but didn't get too strong. We did shut the roadside windows as some dust and dirt started blowing in.
4:30 the next morning seemed early to wake up, but we were still on our Iowa schedule and time. At least the extra early rise time did help us see the moon and a pretty sunrise over the Badlands.
Even though I wanted to stay and relax in the quiet dispersed camp spot with the view, we also wanted to beat the heat of the day.
So, at 7:30 am, we were packed up and started driving. It took 10-15 minutes to carefully drive down the dirt road to the highway, it was bumpy but fine.
I'm so glad we were able to stay at Nomad View dispersed camping at Buffalo Gap National Grassland and also enjoy the Badlands despite the heat!
Soon, I will share how we continued on to Wyoming and Devil's Tower while still enduring the heat, but also enjoying our vacation to Yellowstone.
Happy Camping (oooh, is that a Wall Drug billboard?)
Frugal Campasaurus