Good morning! I hope this finds everyone busy, healthy and happy! Between school, work and appointments, our fall has gone by very fast.
I am looking forward to enjoying the holidays with friends and family and I hope you are all able to also.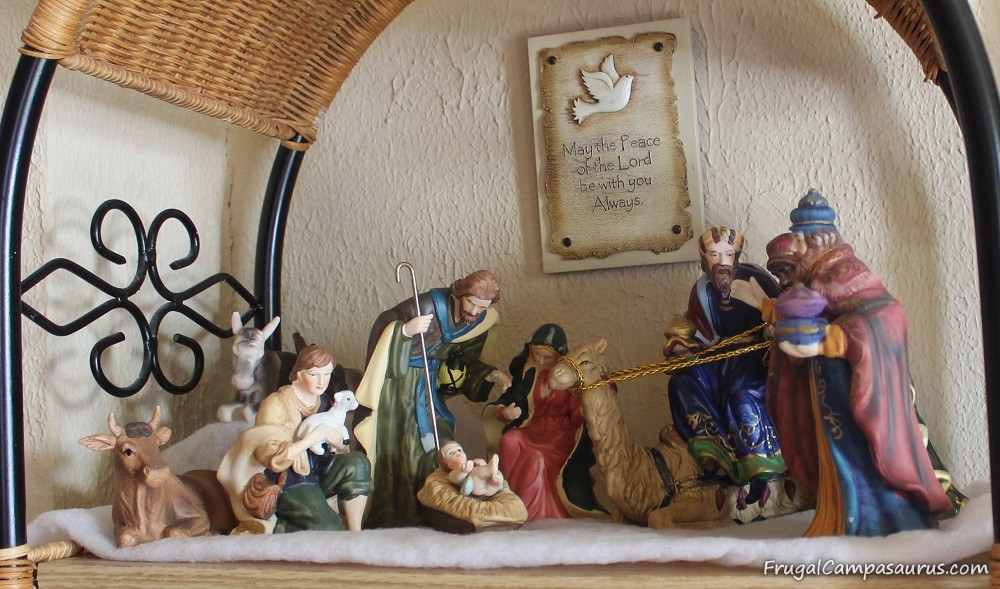 It really is such a wonderful time of the year. I wanted to share just a few pictures to remind you that Christmas decorating can be fun, frugal and easy- whether it is garage sale nativities, everyday items or family treasures.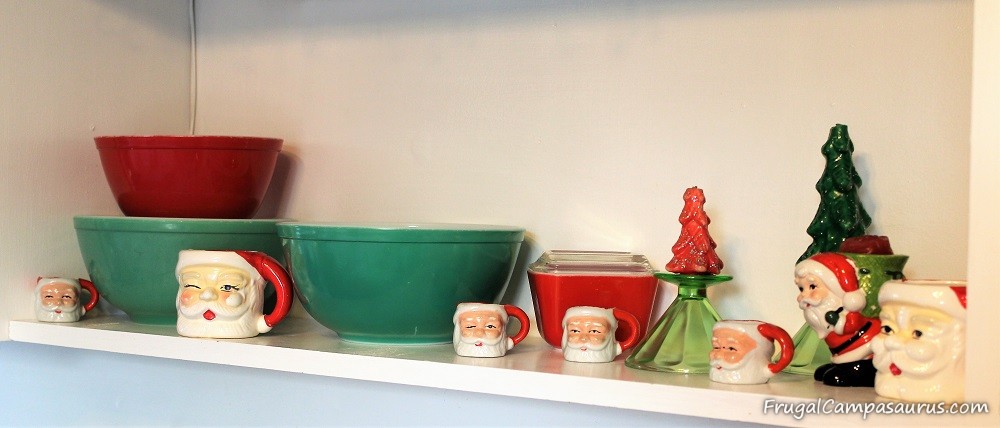 Some of my normal Pyrex becomes festive when displayed with tree candles and Santa cups all from my mother-in-law. It is so wonderful to decorate and remember past Christmases.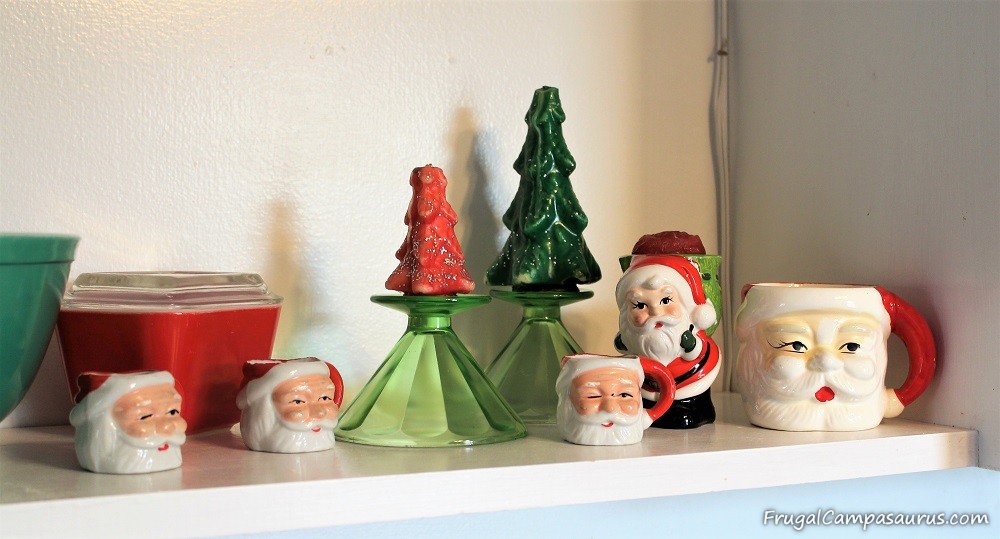 I hope you all have a Blessed Christmas!
Happy Camping (and wishing for snow!)
Frugal Campasaurus